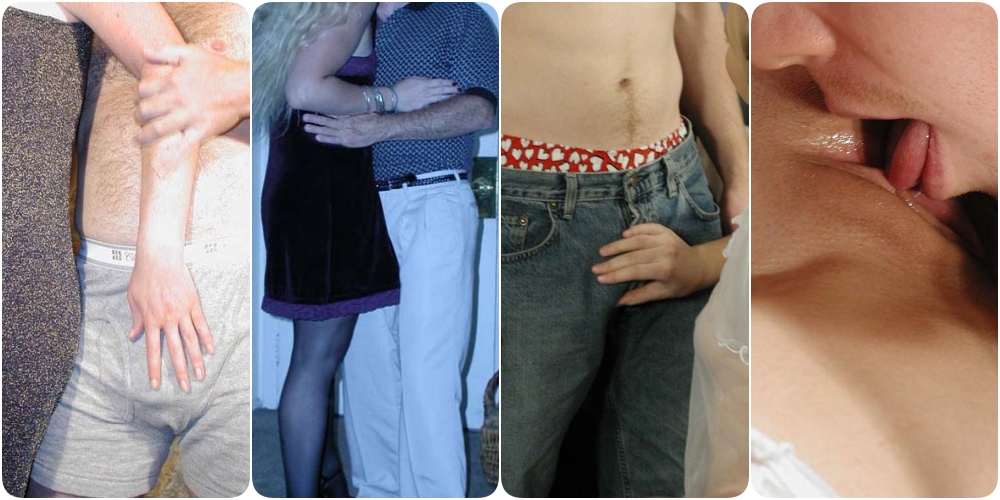 Cuckold Phone Sex
You have a small dick, and we are not shocked. It's not good enough to fuck ANY of us… again, not a shock. We know your type, little, whiney, wimpy, swishy, loser boy that will give a woman anything she wants… even other cock, a REAL cock, a black cock, or any kind of cock better than what you got! The trouble is you can't help yourself to give us what we want, not if you get to watch or hear about it…. or watch it…. or drink from a pool of salty flavored wetness. Cuckold Phone Sex is not for the weak-minded… on those with a weak penis.
We are a group of women of various ages, nationalities, and from all over the horny US of A that believe we have the right to fuck who we please when we please. Of course, most of us are married, have boyfriends, commitments… but that doesn't matter. We're involved with cuckolds… men, losers, fluffers, and wimps. We rule our relationships, we deny them any and all pussy while we do what we want. We sincerely believe that a penis is like a fish..the little ones you throw back, and the big ones you mount. It's in our personalities to be in charge, it's our lifestyles, and furthermore, we just rule the roost. We're women and girls who know how to have a good time… with men other than our partners…. and we know damn well how to do the same with our phone sex calls. If you have a cuckold fantasy then we are experienced and know how to roleplay it. Perhaps you prefer to hear our stories, adventures, and cock stories. Or even better… tell us about yours jerk off… you are here for a reason and we know it.
Cuckolds enjoy cheating wives, and girlfriends, even when they protest it. A cuckold loves the emotional/mental torture and the sexual frustration he gets from not having a choice!
A cuckold knows his place whether he admits to liking it or not. He knows he is either a wimp, has a small penis, or is just a little wishy-washy loser in general! He tends to be submissive (or should be) and he has a love/hate feeling towards his sexual denial.
A cuckold is lucky to be a part of his "partner's" affairs on some level. Sometimes he is lucky enough to be included; sometimes he is pathetic enough to only get to hear stories. The cuckold enjoys the power a woman owns from her sexuality!
Some cuckolds need to be feminized. Many deserve it due to their puny packages, useless teeny cocks, and their wimpy personalities. Many cuckolds are barely men, and probably all women notice it… but only a true cuckoldress will exploit it!
Some cuckolded freaks even have an interest in bi-sexuality… the desire to serve both his woman and her real man. He may be the fluffer for her, he may be asked to do degrading humiliating things in front of the macho real man. The cuckdress may just laugh her ass off at the whole spectacle.
Phone Sex

Fetish Phone Sex is our Specialty

Calls are $1.69 per minute and they MAY vary so please listen to the Preamble very closely so you can make the right choice for your wallet AND your desires! Some rates are subjected to different prices but it will be explained in detail. Please listen closely and have your credit card ready.
No Connection charges. Simple automated billing by phone. Billing is Discreet and we never mail anything to your home. Your information is kept secure.
There are NO TABOOS. We have no rules, terms, limits, or restrictions on topics that can be discussed. Our Babes talk about anything and everything. Your conversations are not monitored or reported, and your account can never be blocked or banned because your fantasy is considered too "extreme". We are Open 24 hours per day and 365 days per year including holidays.