Please note… these are only a small sampling of our phone sex babes that do calls.  We have so many that we cannot possibly list them all on the website and we're always getting new babes too! All of our babes work from their homes so they are able to get personal and privately get off with you.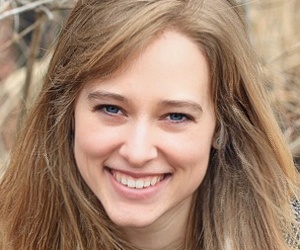 Meet Alexis! She is your classic horny housewife. Her husband works in sales so he travels a lot. She doesn't have any kids because they are newly married so she gets bored a lot. There is not much for Alexis to do — aside from cheat on her man. Yup. She fucks around with other guys, and makes tons of bad choices daily. Well, maybe she views them as good choices since she was having tons of sex. She got a job here as a phone sex operator in order to fuck around with even more men. Now guys can line up in a phone fucking train and help this nasty horny housewife make further poor choices. I guess if you want a horny broad that will literally do anything you ask her to… then Alexis would be the one to talk to. I can't even post some of the shit she has done online. When they say "no taboos" about Alexis…. they truly mean it… in the most delightful way. There is no doubt you will have a great time with Alexis every time you speak with her.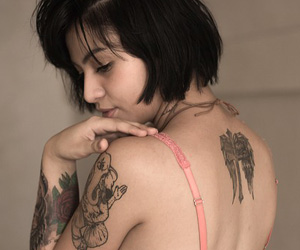 There is something about Brooke that's dirty. Big shock eh? The main thing I like about this dirty girl is that she claims to be a complete cock tease. Sure I talked to others who claim that too – but none like Brooke. She understands what seductive cock control is in a way that's tempting, taunting, and teasing. She doesn't just talk about tease and denial, she lives it literally. She has about 3 different guys she bangs in her real life and she will tell you about how she's got them all on chastity training and serious cock restriction. It's Brooke's philosophy that women need several men to please them so she picks and chooses from her cock slaves who exactly she wants to release and fuck. On a personal note, Brooke is classy and smart too, although nothing quite compares to her cock control chit chat. She's a damn smart blonde hottie that knows exactly how far to take you… and exactly when enough is enough. Never say never to a cock tease cause she might make sure you regret it in a delicious way.
This is Horny Heather! She has worked for me for a few years now. But don't let that make you feel as if she has heard and done it all. This girl is the sweetest, but she isn't the brightest bulb in the bunch. It doesn't matter, she can fuck like a bunny. She loves to masturbate too. Heather used to work as a dancer and at a peep show. She would let guys watch her play with her juicy pussy. She liked it a lot and has many stories to tell about that. Heather is out for fun, she knows how to get guys to do what she wants. The rumor in her neighborhood is that she is the blow job, queen. Again, she has so many stories to share about that, and many of the threesomes she's been involved in. There is no other way to say it… Heather is a slut. But she is a slut with the best of intentions and always says thank you once she gets some dick.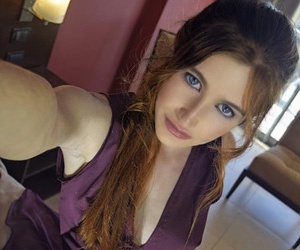 Trista Trista Trista.  Wow, I couldn't believe the nasty things this chick has done to get attention! First, if you haven't noticed – she's a beauty! I could fuck those lips and never take my dick away! But she's like the spider that preys on its victims. She's a barfly or party girl… and she likes to hang out and tease drunken guys. No one says no to a girl like Trista. She takes that unsuspecting guy (or guys) home with something filthy as her goal. She has sex with them… and never mentions the digital cam is recording from the closet! Little did these guys know that sweet little Trista has a whole collection of homemade videos of each one of them banging her! She told me that her vids are of old boyfriends, married guys, professionals, and a few high-profile guys! She says that it feeds into her fetish of being an exhibitionist. I asked her "was it all just straight sex? Or did you get them doing kinky shit"? She laughed and let me know that she has videos with all sorts of fucking.  It's a turn-on just knowing that she could get away with it. This bad girl will make you cream in your hand instantly!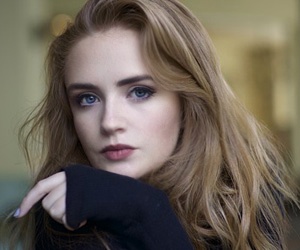 Wow, I am a blessed man to be surrounded by trashy whores like Tempest, while being in this business of bone jacking. The woman is gorgeous and she knows it. She says her body was built for fucking – and I like that confidence in any of my friends. It shows that she's smart and a slut…. which is a winning combination in my mind. Tempest is an aspiring porn star by day and a professional stripper by night. She enjoyed flaunting the mouth-watering details of her dances while performing for perverted businessmen, sleazy stockbrokers, basketball stars, and other horny professionals. She told me more than I needed to know because she obviously isn't shy. Her stories continued with lap dance details, toilet play, and other back-room stories from the strip club. This gal loves the attention and it's obvious that she will do whatever it takes to get it. Do I think Tempest makes a great phone sex slut? Oh yeah. I just can't decide what's hotter: Her or Her stories?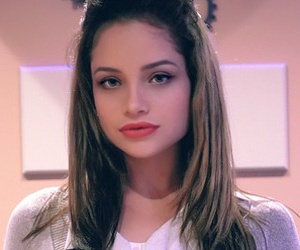 Britney has the beach babe beauty to her, and she has the valley girl tone to her voice. Hell, I might even say she seems snotty – but she isn't, she's just nasty. I talked to Brit on the phone for about 30 minutes one day and she told me she has a complete cum fetish. She loves facials and she loves cum cream pies. She loves cum more than anything – she told me things she has done with a man's cum that almost made ME cringe! My favorite one is how her boyfriend used to beat off in a jar because when he was gone she would drink it. Now that's just fucked up and nasty. Not only is Brit a cum eater – she is a cum bather too. She likes it all over her hot petite body, she rubs it into her skin and licks her fingers clean. Britney is what I call a nasty pig whore – that's why I expect you to call her back many times. That nickname is really a term of endearment!